elbow and hand conditions
Injuries to your upper extremities (hand, wrist, and elbow) can cause many different types of pain and symptoms. If you have had ongoing pain or nerve tension, then it may be time to visit a physiotherapist. A simple exercise program can help to prevent injury, while rehabilitation programs can assist after injury or surgery has occurred, helping to reduce pain and restore function.
Barangaroo Physio can assist with elbow and hand pain. Our experienced practitioners have treated a variety of upper extremity conditions and can develop personalised treatment plans to help heal your condition and get you out of pain. Our team is also trained in wrist casting and can assist in both the application and removal of casts.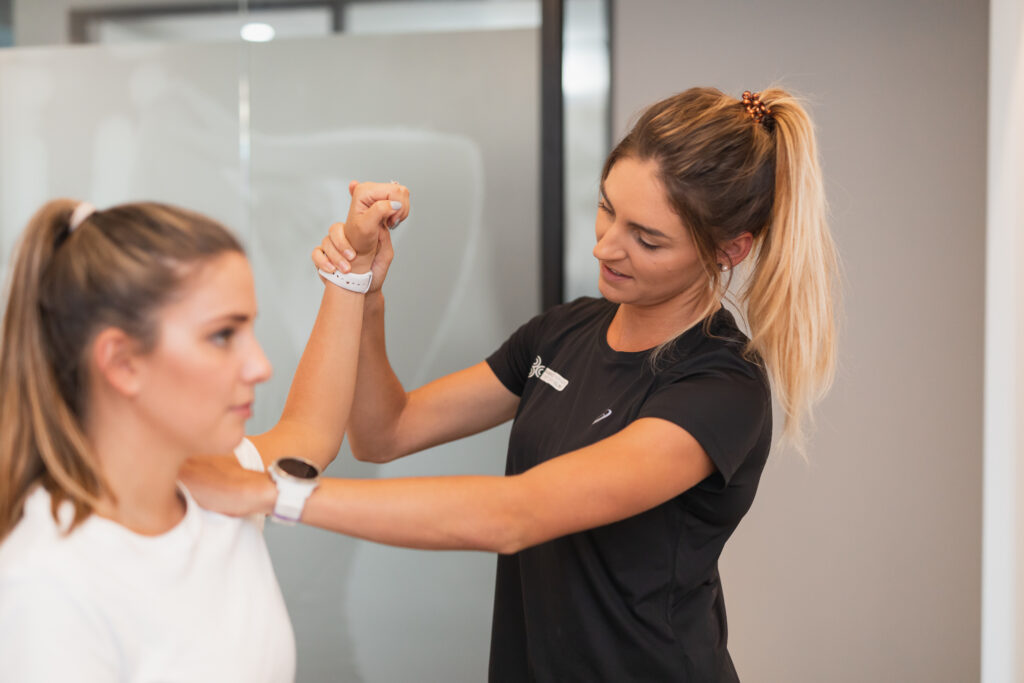 types of elbow and hand conditions:
Tennis Elbow
Golfer's Elbow
Osteoarthritis
Carpal & Cubital Tunnel Syndrome
Wrist Fracture
Scaphoid Fracture
TFCC Injury
DeQuervains
Elbow Dislocation / Fracture
Pre and Post Operative Rehab 
If you have been living with ongoing lower limb pain, book in to see one of our physiotherapists. We can help you today!