Casting is a very common non-surgical options for injuries to your bones and soft tissues. Casting is a simple process that allows for complete immobilisation of the limb to encourage healing. While the healing time of a fracture varies from patient to patient, the average time that a cast stays on is about six weeks. 
All of the practitioners at Barangaroo Physio are qualified to both apply and remove fibreglass casts. We also use waterproof liners so that you can swim and shower without worrying about damaging the cast. We offer both waterproof and non-waterproof options depending on your specific needs.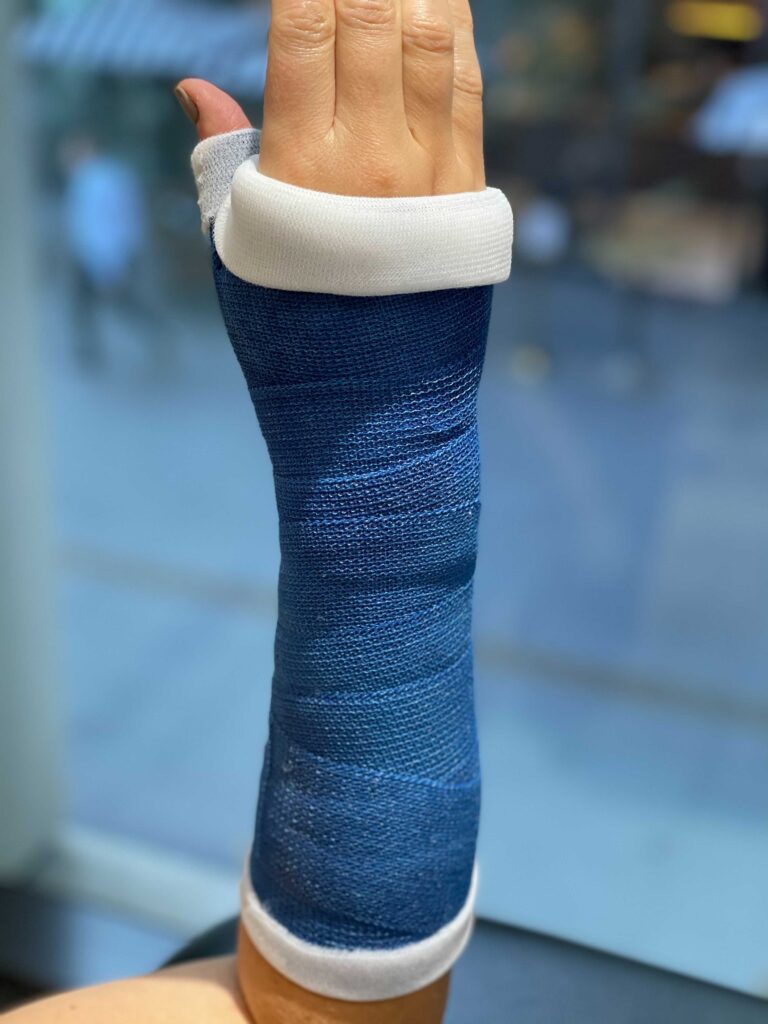 Our team provides casting services for the upper limb. If you suspect that you have broken a bone, we can easily refer you to GPs or scanning services in the area. When you book a casting application with Barangaroo Physio, we will remove the cast for free.