ACL from Injury to Recovery Through the Eyes of a Physio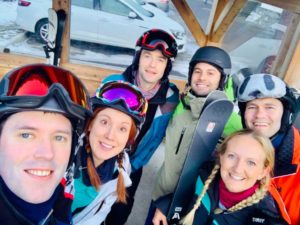 Most of you believe physios to be super resilient gym lovers who are totally bullet proof…. Truth is we are just normal human beings who have always had a passion for keeping active.
We too can get injured. During my 11 year physio career, I've spent the bulk of my time working within the outpatient department. Over the years I've developed a particular passion for the lower limb and more specifically treating soft tissue injuries of the knee. I now work closely with a number of orthopaedic surgeons developing evidence led protocols whilst continuing to ensure the comeback for my patients is better than their initial set back. On reflection, I've helped hundreds of patients rehab their knee injuries, with and without surgery, over the past decade in the UK and in Australia.
"Unfortunately, now I have become one of my own statistics."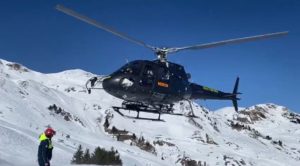 Two weeks ago whilst enjoying the beautiful snow in the Alps, I took a bit of a tumble on a black run (nothing particularly spectacular or dramatic) and straight away I just knew, despite not hearing the infamous pop or noticing the swelling within the first ten minutes as the textbook always said. Whilst trying to locate my skis and get back up, I realised the binding was totally cracked. A lot of energy went through my knee to break the ski. No amount of bum shuffling would have gotten me to the bottom. I wasn't in a position to ski anywhere. I was scooped into the "ski-doo of shame" and swiftly airlifted back across the Swiss border into France into an ambulance and onto a medical centre.
As usual, the XRs were normal and I was told it was just a mild sprain and to crack on with it. And so, in typical British style, I headed to the pub to meet my comrades for the apres ski. Funnily enough I was on holiday with 4 doctors. As physios, we know that doctors examinations of the joints aren't always as good as our own (ha ha) but aside from having the knee the size of an elephant, I didn't have a lot of pain, and all the ligament tests felt normal. I'm not sure what day would have been the best day to hurt myself but day 1, and only 3 hours of mountain air, seemed awfully unfair. Whilst everyone else minced on the mountain, I took myself to the aqua centre for a daily 2 hour spa session, which was bliss. Fast forward 5 days, eating large amounts of bread and cheese and enjoying our french wine collection, I somehow managed the long 22 hour journey back to Sydney. Unfortunately, my worst fears were confirmed and my MRI showed a significant amount of bone bruising, a ruptured ACL and a torn meniscus 🙁
There are simply no words to describe my devastation at the time – I knew what was coming and exactly what I was facing. See the MRI below: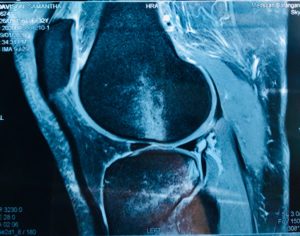 So, here is my plan of action before my reconstruction:
⁃ PREHAB – getting my knee in as a good a shape as possible before going under the knife
⁃ But specifically:
⁃ Getting my knee moving better and reducing the swelling that's left
⁃ Weaning from the brace
⁃ Pool work (walking / lunges / squats / calf raises and gentle free style)
⁃ Gym work – Nothing wrong with the abs or arms
⁃ Quads, quads and more quads
I'll give you a post op update once I'm through the other side! Thank you all so much for your words of encouragement and support. I'm so fortunate to be surrounded by the best Multidisciplinary team in Sydney, and together we will show you how BOSIC rehabs an ACL.
Bring it on!