WE ARE A GROWING
dynamic team
Barangaroo Physio seeks a friendly, energetic, reliable and passionate Senior Private Practice Physiotherapist to join our team.
WE ARE A GROWING, dynamic team and are looking for more Physio team members to look after our community here in Barangaroo as well as fit cohesively into our culture. Since our new, purpose built clinic opened four years ago, we have been relentless in our pursuit of providing an unrivalled healthcare experience. Now, here's your chance to work alongside our award winning team including: Exercise Physiologists I Podiatrists I Remedial Massage Therapists I Sports & Rehabilitation Physicians I Orthopaedic Surgeons I Dietitians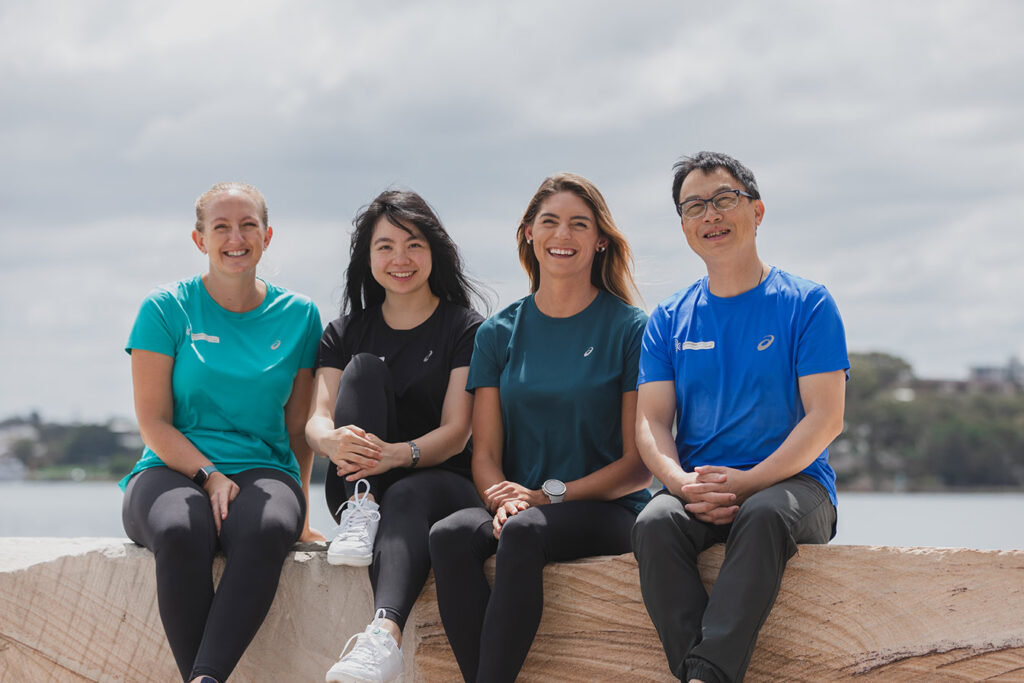 You are a fun, personable, outgoing practitioner and have a desire to excel in private practice. You're always looking to develop your clinical knowledge and skills and are eager to take on new and exciting challenges.
Requirements:
Min 3 -5 years experience private practice
Unrestricted AHPRA and APA Registration
Strong clinical reasoning and physiotherapy knowledge
Willingness to continue to expand your clinical skills and knowledge base
Ability to develop excellent rapport with your clients and maintain a loyal caseload
Be passionate about life long optimal health & preventative wellness
Excellent interpersonal and communications skills both with clients and the wider team
Have a proactive approach, be hardworking, and strive for excellence
Are a committed team player who aligns with our core values:

Teamwork makes the dreamwork
Culture of Joy
Dares the think big
Go above & beyond
Advantageous skills:
Advanced knowledge / practical skills in manual therapy, acute injury management desirable but not essential
Training can be provided for the right applicant in these areas.
You must be:
Self motivated, friendly, well presented & committed to your work.
A great communicator and extremely passionate about why you do what you do and the results you can deliver for your clients.
Able to exceed expectations at every point of care.
We are an award winning, committed and progressive practice known for delivering excellent patient outcomes and an unrivaled healthcare experience in a fun, friendly, supportive and high performing environment. Despite being a new clinic we have grown to an industry leading team of allied health and specialists with over 100 years of combined experience. Our growth has been supported by our word of mouth referrals, growing CBD client base as well as being popular with a number of GPs, surgeons, corporate firms and an excellent community reputation.
We prioritise our team in everything we do and nurture our excellent team culture. We deliver high level contemporary Physiotherapy skills to our fabulous locals and look after several corporate teams within our local community. We are committed to helping all of our team to reach their potential professionally and personally and provide all the support necessary for you to reach your goals in a caring, fun and supportive environment.
Our philosophy is to address patients presenting problems with the most up to date evidence-based treatment methods, identify and remove their contributing factors and then deliver exercise-based programs that will make them stronger, more resilient and less prone to injury in the future. We work to ensure the comeback is always greater than the setback.
Our client base is made up of young professionals who work or reside in the CBD. We see a wide variety of pathologies ranging from acute fractures and sports injuries to complex polytrauma and chronic spinal pain.
We have a purpose built rehabilitation on site with views of Sydney harbour and our location means a range of transport links are easily accessible.
Your Role:
A rewarding job in a growing multi-disciplinary practice 

A young, motivated clientele in affluent neighbourhoods and predominantly corporate, private caseload 

A growing wider allied health team with visiting specialists and sports doctors who focus on delivering a seamless, collaborative healthcare experience 

External CPD financially supported 

Opportunity for the right person to step into a leadership role 

Contractual salary package of $80-120,000 with opportunities for commission / bonus – level dependent on experience
Are you ready to take your career to the next level?
Please send a cover letter and your CV to sam@bosic.com.au